CHOOSING VIGNAN UNIVERSITY : THE BEST ENGINEERING COLLEGE IN GUNTUR
Universities play an essential role in shaping students' lives and careers. However, choosing the perfect university for you can be a daunting task. Students should consider several factors and check the universities they want to study to find a good job.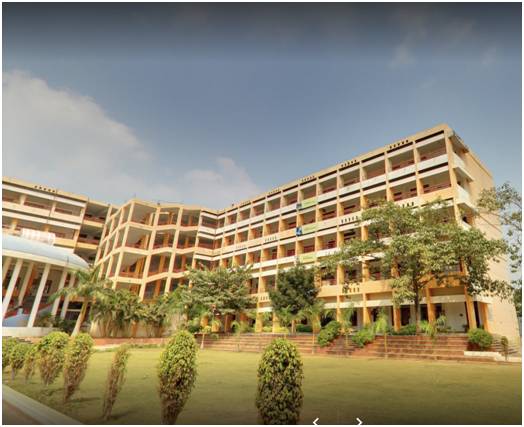 When it comes to studying in Andhra Pradesh, there are several opportunities for you, as they are well known for their excellence in education. Vignan University ranks as one of the best engineering colleges in Guntur, which ensures excellent career prospects for the students.
Why should you choose Vignan University in Andhra Pradesh for higher studies?
Among the many universities in Andhra Pradesh, Vignan University in Gunturis one of the leading ones, promising quality education to students. The Institute is also one of the best engineering colleges in Guntur, Andhra Pradesh.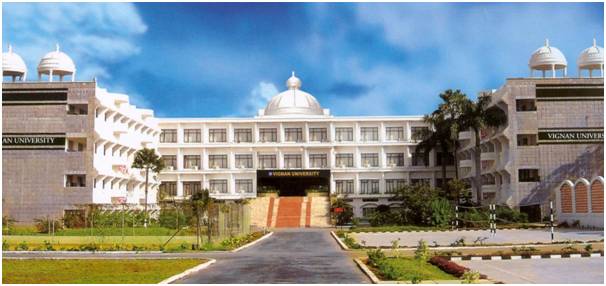 Vignan University, one of the engineering colleges in Guntur, is ranked as the 88th best university in India by the National Institutional Ranking Framework (NIRF). It is the best engineering college in Guntur. The main focus of Vignan University is to provide quality education to its students, teaching human ethics and raising awareness about the various things in society and oneself. It endows value addition training to students studying in that university, leading to highly inspired engineers. The college promotes new ideas and provides students with qualifications and career entry support.
Prominent features of Vignan University:
Vignan University is well-known for its various training activities, academic programs for students, and the research facilities that it offers to its students. The salient features of Vignan University are as follows –
Major and minor courses are available to the students.
A wide range of accommodation offered to the students located on the campus itself.
The Institute sustains a culture that is based on outcome-based education.
Student-centered environment that meets all needs of the staff as well.
Salient features of the curriculum of Vignan University: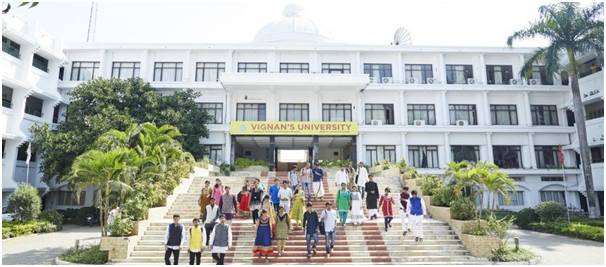 Just like most of the engineering colleges in Guntur, Vignan University follows a certain curriculum and some of its unique features are-
Students can join various clubs to excel in other activities as well. The clubs offered by the Institute are literary club, cultural club, sports club, and fine arts club.
All facilities for sports are provided to students with outdoor games like cricket, basketball, tennis, volleyball, and track. The Institute also offers indoor games facilities like badminton, table tennis, and more.
Selected students by the Institute get a chance to pursue summer projects in universities abroad.
The Institute offers opportunities to its students to take part in projects like DRDO, BHEL, etc.
The university offers various programs to students at both undergraduate and postgraduate levels.
Faculty strengths of Vignan University:
The faculty members of Vignan University are highly educated and experienced.
The mentors have been trained to make learning understandable and more accessible for the students.
In Vignan University, 1 out of every 4 mentors is a Ph.D. holder in their respective field.
In Vignan University, there is a faculty member for 13 students.
The Infrastructure of Vignan University:
Unlike other engineering colleges in Guntur, Vignan University provides its students with the best facilities for extracurricular activities.
Library – The university provides its student's knowledge with a well-stocked library, which contains a total of 25,033 titles and 71,000 volumes of books. Students can read handwritten journals to know more about their country and the world as well. The library is stocked with more than 261 journals, both national and international. The Institute also has 2,748 online journals.
Arts and culture – The university organizes various arts and cultural programs. This is done by the diverse cultural clubs they have made. Some of the university clubs are music, dance, photography, travel, film, heritage clubs, environment, and many more.
Sports facilities – Vignan University has a playground like badminton, basketball, football, cricket, volleyball, etc. The coaches supervising these activities are highly experienced as well.
PLACEMENTS FOR VIGNAN UNIVERSITY
The university has excellent employment placements. Every year it will bring students the best job opportunities. The Employment Department of Vignan University is responsible for managing the interaction between students and the industry, and providing students with industry internships and long-term employment support. The university has placed students in some well-known companies, such as Amazon, Voltas, HCL, AXIS Bank, Videocon, etc.
Engineering technology is developing rapidly. Anything that is relevant today may become obsolete in a year. Although this trend is more pronounced for computer science and related industries, it is also related to mainstream industries. Due to the extensive use of automation and equipment, modernization is carried out regularly. Therefore, engineering graduates need to understand the latest technology in order to find a full-time job. This is crucial for choosing the best engineering colleges in Guntur, where requirements are metand a highly qualified faculty along with state of the art infrastructure making this a college with a difference.