Top Career Opportunities for B.Tech Graduates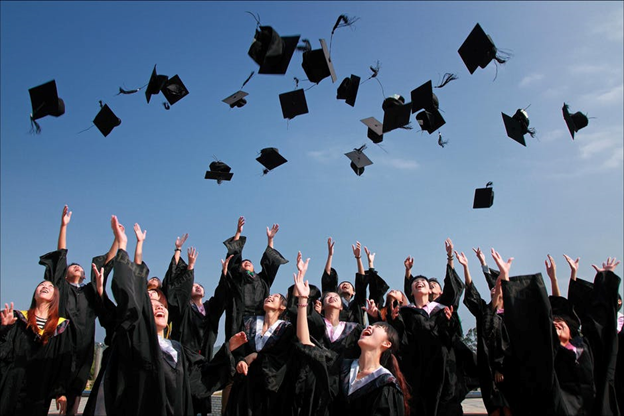 B.tech is a grueling task. But what is even more daunting is what comes after B.Tech. The question isn't necessarily about getting a job. The question is, "which job to get"? Choosing the right career path is very important and it cannot be stressed upon more.
B.Tech graduates generally have two options that they can look into:
1. Opting for A Job
Both options have their benefits and downsides. This article elaborated the two options.
Study Further:
M.Tech: M.tech is a two-year specialization course that focuses on a singular core subject. You need to qualify an entrance exam to get into one of their courses. The benefit of M.tech is that companies see you as a honed individual and the starting salary is usually high.
MS: MS is also a specialization course like M.tech and you need to qualify TOEFL or GRE to get into one. The advantage of the course is the same as M.tech, which is high starting pay.
PhD: If you want to take your studies seriously, you can opt for a PhD. PhD is a doctorate program in which a person researches a topic of his liking and produces a paper, generally after four years. The course is sponsored and the research is paid. The pay can be handsome depending on the research.
MBA: Some people opt for a non-core career. MBA is a business course that can allow you to get a job as a manager or financial adviser to a firm. The pay is quite well too. You need to pass the CAT exam to get into an MBA course.
Opting for A Job:
PSUs: PSUs are organizations that are owned 51% or more by the government. These organizations include Nuclear Power Corporation of India Limited, Bharat Electronics Limited, BEL Recruitment, THDC India Limited and many more. PSUs are known for their high paying salaries.
Government Job: After the 6th and the 7th pay commission, the salary in government sectors has increased considerably. Government jobs don't just offer good salaries but also a lot of perks and benefits that are very hard to find in any other organization. Having a government job is also a statement of stability in India.
Private Job: A lot of companies like Google, Oracle, Facebook are always hiring recruits. But the competition in these companies is very high, just like the salaries and benefits of working in these companies. Other smaller companies also offer good-paying jobs and should not be looked over. Due to the low competition in these companies, getting a job is relatively easier.
Entrepreneurship: After the birth of many successful startups like Facebook and Google, there is a trend to start your startup and give your dreams a shot.
There are plenty of lucrative options to choose from but choosing a career is not just about earning money. It is also about peace of mind. No person can continue to work a job that he hates for the rest of his life.